梅雨前線による大雨に伴い、静岡県熱海市伊豆山地区で土石流災害が発生。行方不明者の捜査が続いています。
The landslide occurred Saturday mid-morning after days of heavy rain in Atami.
大雨:heavy rain/torrential rain/downpour/cataract/delugeなど
Search and rescue efforts continue in Atami City, Shizuoka Prefecture, where deadly mudslides on July 3 have left at least 9 people dead and damaged about 130 buildings.
On July 3th in Atami, Shizuoka prefecture, there was a "debris avalanche" where soil and rocks from a mountain collapsed by rain flows.
土石流:debris flood/debris flow/mudflow/mudslide/mudspate/river of mud and rocksなど
崩落した土砂の総量の97%は土石流の起点周辺に造成された盛り土でした。
見出し:landfill soil may have triggered the disaster
Local authorities suspect the massive Atami mudslide was exacerbated(悪化した) by about 54,000 cubic meters of soil that had been brought to a mountainside for construction work.
An accumulated mound of soil, situated around the uppermost portion of a river, is believed to have increased the damage caused by the mudslide in Atami.
斜面崩落との因果関係を解明しなければなりません。
The causal relationship between the mound of soil and the slope collapse must be clarified.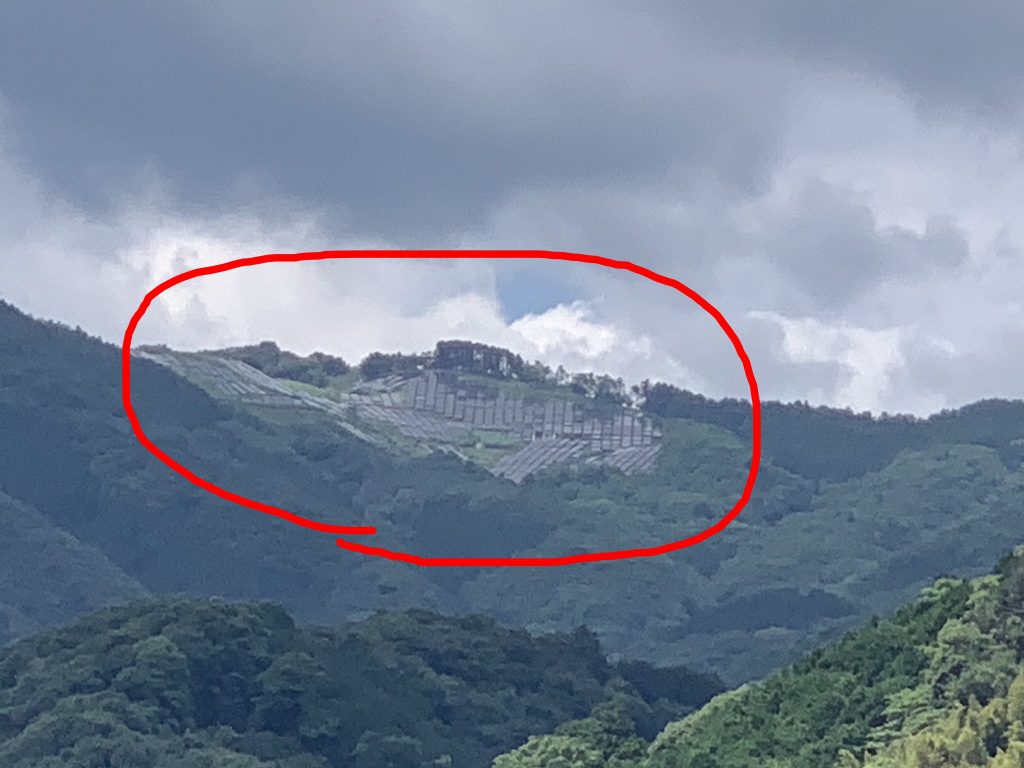 周辺には、太陽光パネルが設置され、宅地開発も進んでいます。樹木の伐採は土の保水力の低下となります。
In the surrounding area, solar panels have been installed and residential land development is in progress. If trees are cut down, the water retention capacity of soil decreases.
今回は、所在の確認できない人の情報公開、迅速な安否確認につながりました。
The prefectural and municipal governments announced the names of 64 people whose whereabouts could not be confirmed. 
This is because many houses in the disaster-hit area are used as vacation homes, making it difficult to confirm the safety of the missing. 
As a result of the announcement, the whereabouts of more than 40 people reportedly have been confirmed.
The appropriate disclosure of information has led to prompt confirmation of the safety of the missing.
氏名の公表は、一刻を争う中で、捜索範囲の絞り込みに役立ちます。
The publication of names is useful in narrowing down the scope of a search in time-sensitive situations.
※narrow down~の範囲を限定する、絞り込む
※time-sensitive時間的制約のある、時間依存の
7月6日には、72時間の壁を迎えた。
Critical 72-hour window passes in search for Atami mudslide survivors(見出し)
※window=窓/〔あることをするための〕時間帯、好機
The end of the three-day window seen as crucial for finding survivors of a large mudslide in Shizuoka Prefecture passed Tuesday, as local authorities revised the number of people considered missing from 64 to 27 and the death toll rose by three to seven.
The initial 72-hour period elapsed at around 10:30 a.m. in the city of Atami, where 1,100 firefighters, police and Self-Defense Forces personnel continued to remove debris and search mud-swamped houses.